Looking back on the previous year, ICT Hub Venture, the first private investment fund in Serbia to invest in regional early-stage startups, can boast of its first major successes. Two companies from our portfolio have provided additional financing and thus continue to develop even more successfully.

Publitio, a cloud-based media asset management platform developed by a young team from Novi Sad and our first startup investment (2017), received an investment worth EUR 200,000 in 2019. The investor and strategic partner in further development is Vega IT, also from Novi Sad. Publitio used the investment to strengthen its sales and development capacities, which resulted in a sales increment and a strengthening of its position in the American market.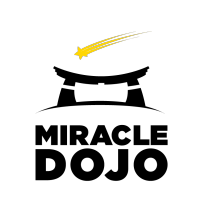 Another success story is about our partner involved in the industry bigger than the film, music, and TV, which generates 40% of the world's total earnings – gaming. We are talking about Miracle Dojo, a mobile games development studio. The big news is they received a grant from the Innovation Fund of the Republic of Serbia worth EUR 80,000. The investment will enable a new version of the Karate Do game development and intensive growth in the global market.
ICT HUB Venture always has an open door for teams and startups in need of mentorship and financial support! If you have an MVP and initial users, fill out the application on our site. Write to us if you have any additional questions, and we will do our best to help you as much as possible to help you.